Teaching has gotten tougher! Hasn't it! I've been at it for over 30 years and I can tell you that the requirements for teachers and the stresses of teaching have gotten higher. But I'm here to help. Hi, I'm Claudio, the Dad from Two Boys and a Dad.
Whether you're just starting out as a teacher or a veteran teacher, I'm here to offer you some great ideas, timely tips, thoughtful suggestions, effective resources, and a sounding board for your daily classroom struggles (and successes!).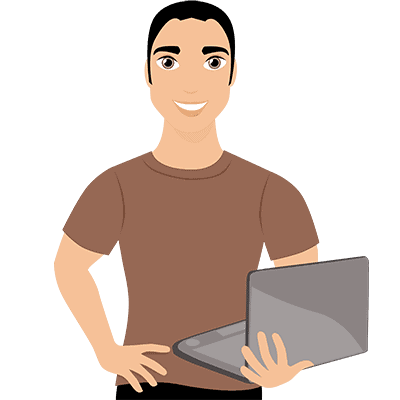 As an experienced (another nice way of saying veteran…LOL) elementary teacher, instructional coach, and a parent of 2 teenage boys, I've seen it all while experiencing all those ups and downs of teaching.  I can tell you what's going to work and what's not. That's part of being a reflective teacher. At the end of the day, I always asked myself –  Did that work? Why did it work? Why didn't it work? What do I need to change?
What Teaching Information Will You Find Here?
If you're an elementary teacher (TK – 5), my site is for you!  Here you'll find –
Idea, suggestions, and tips for teaching in a distance learning situation.
Lots of FREEBIES in my posts and links to my TpT resources that are specifically made to support the Common Core State Standards for ELA and Math.
Ideas of how to integrate Math, ELA, Social Studies, Science with technology
New ideas or how to implement some new teaching practices
Teaching tips on various subjects
Extensive multi-part blog articles to share with colleagues and administrators
Advice for starting in a 1:1 classroom
And more – just explore this site and contact me if you need more info!
Why did I Create this Teacher and Teaching Site?
I started this site many years ago to share. Teachers share. That's what we do. I have extensive training in ELA (literacy coach) and Math (currently, a Math Coach). I have extensive experience teaching English Language Learners (Bilingual Specialist Credential). I've been using technology with my students and in my classroom since the first Apple IIe.  I've taught grades 1, 2, and 3.
I didn't want all of this training, decades of classroom experience and ideas to just sit inside of my head. I wanted to share it with you! So this site is an avenue for me to share all of that with you.
My site is dedicated to making teaching less tough for you! The best teachers, in my opinion, are those who reflect on what's working and what's not. You can't rewind kids and start over. You have to figure out what works for your students and that involves being a reflective teacher! 
Who Is This Guy? You Ask
Well, I'm a single dad of two boys (currently 15 and 18).  I'm currently experiencing the parenting ups and downs of the teenage years. Just to let you know, I'm taking any and all advice on parenting teenagers!
I've been an educator for more than 30 years in the public school system in California who has taught mostly in grades 1, 2, and 3; however,  I've also taught adults at the university level as well as leading staff development for the districts I've taught in.
My career has also given me the opportunity to serve as a mentor teacher, Bilingual Resource Teacher, and Literacy Coach. Currently, I serve as a Math Coach (TK through 8th grade).
In the past 9 years, I've branched out as a 
Teacher-Author on Teachers Pay Teachers
to share the resources I've created for my students and classroom. Then I started this site to show how I used those resources as well as giving out practical advice to teachers. You can also find more information on my 
Instagram
 and 
Facebook Page
.
On a personal note, if you're a Trekkie or Trekker, you understand me well. Live long and prosper!
If You've Read This Far…
Thank you! I hope you know me a little bit better. Feel free to ask me any questions you may have. Don't forget to add your comments to the blog posts!
In the meantime, would you like to sign up for my free Newsletter?
Just pick a FREEBIE below and you'll be signed up right away.
And there are lots more.
Just explore my blog posts to find these FREEBIES and sign up!
Thanks for reading! Live long and prosper, my teacher friend.